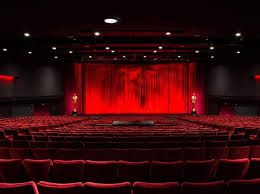 Each theater is $10 per person per theater. Ticket sales support the IPE title winners and a charity.
Also purchase your BBQ ticket which includes Sunday pool party lunch, for just $20 inc tax/tip.
FRIDAY
9:00 – 9:45 FIRE ⚡️
This hot theater behind the Majestic will engulf you in flames as the fire theater turns up the heat on your evening. Many special individuals will be performing for you as you watch fire celebrated. This will be one very hot sexy fun experience!

10:00 -10:45 LUBE WRESTLING THEATER RETURNS
This hilarious theater returns to Beyond Leather as an all time favorite. Get ready to laugh till your face hurts and see people strip down to whatever as you witness shenanigans that will occur. This slippery water soluble lube creates difficulty in holding on and you too will laugh trying to wrestle each other.
SATURDAY
8:15 – 9:00 TAIKO DRUM THEATER RETURNS
"Come, one and all to see the nationally know Taiko Japanese drummer ensemble return to Beyond Leather to perform just for you.
9:15 -10:00   BURLESQUE – ALWAYS SELLS OUT
Buy your tickets early, this show sells out fast every year! Wait until you see what the Beyond Burlesque cast has in store for you. From purrrrrfectly sexy to "all you can eat", this year's show will satisfy your hunger, and then some. Be prepared to get turned on as the entertainers bump and grind, shake and shimmy, and leave you breathless. Join a cast of crazy and creative kinky people as they pull you in and spit you out!
---