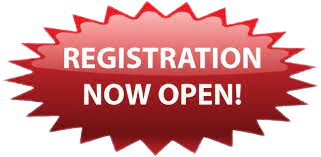 CLICK HERE TO REGISTER FOR May 16-19, 2024
June 1 $129 4-Day Event Pass (Meals/Hotel NOT incl)
$269 VIP 4-Day plus meals, formal dinner, run pin (Not Hotel)
Nov 1 $159 4-Day Event Pass (Meals/Hotel NOT incl)
$299 VIP 4-Day plus meals, formal dinner, run pin (Not Hotel)
Jan 1 $199 4-Day Event Pass (Meals/Hotel NOT incl)
$305 VIP 4-Day plus meals, formal dinner, run pin (Not Hotel)
HOST HOTEL $155/nt +tax 3nt min
50+ Workshops (NO charge for workshops)
27,000 sqft of space (NO charge for play)
4 packed powerful days
3 Nights/2 Days Steamy Play Hotness
Fri and Sat Daytime Play time
3 Nights Hospitality Delights
Thursday Night Meet & Greet Gathering
Friday IPE Contest Fantasy & Presentation
Friday Ceremony IPE Winner Announced
Saturday In The Dungeon Pet Play Corral
Sunday Littles & Pet Play
HOTEL DRESSS CODE: Please be aware that the hotel is not closed to the public and we require you to dress "street legal" and be respectful to those not attending the event including staff. The dress code is for all areas in the hotel main lobby, both restaurants, pool area, hallways and front outside entrance area. NO LEASHES attached to collars!
WORKSHOP CONFERENCE AREA: Comfortable attire or as you'd like as long as ALL bits are covered.
PLAY SPACE: Covered coming in and feel free to undress as you'd like.
ID & MINIMUM AGE REQUIREMENT: 18 or older to join us. Everyone is required to show picture ID to enter. This is required for two reasons: (1) to prove your age, and (2) prove your information when signing waivers. Do I bring my printed ticket to the event? Yes, bringing your ticket on any device, is required!
HOST HOTEL INFORMATION: Hotel Room is $155 + tax per night and MUST be booked directly through a private individual representative, once your registration is paid in full and confirmed with Eventbrite. The cost is NOT included in your Event Package above. Room rates for Beyond Leather are guaranteed subject to availability on a first come first served basis, based on 2 individuals or when full. The hotel charges $20 for each additional person.
IMPORTANT: Name of the Event Host Hotel will be sent to Registered, Paid In Full, Attendees only. All registration stops prior to the event. This makes registration much smoother. We need to know how many people are attending so we can make sure we have everything ready in advance!
COVID: Beyond Leather is a mask positive event and not mask enforced. Subject to change!. Our protocols will evolve as we remain dedicated to protecting the public health of our guests. Email questions to beyondleather@gmail.com
No room service during event unless requested.
All classrooms are approx. 1400 sq feet.
Play space is 11,000 sq feet and equipment is spaced for safe play.
Play space open during Fri/Sat day, avoiding heavy evening traffic.
VIP Banquet dinner served in 11,000sf ballroom for safety in space.
REFUND/Cancellation Policy: Due to the nature of our events and the products and services listed, we at Beyond Leather, LLC have a strict Cancellation and Refund Policy for all products and services. Beyond Leather, LLC reserves the right to refuse any registration for any event for any reason and if that occurs, the affected customer's payment will be refunded in full less a $30 processing fee. A customer may cancel their registration in writing at any time for any reason and Beyond Leather, LLC will refund the registration payment fee within 21 business days of receipt of written cancellation in accordance with the following:
Cancellations received on or after Dec 1 will be refunded 50%.
Cancellations received on or after Feb 1 will be refunded 25%
No Cancellations on or after Mar 1. Please do not ask for a refund!
After the registration close date, a customer's registration may be canceled without refund or other consideration if the customer did not register under their own legal name.